Website Malware Removal &
Website Security
Fix it now with a website security team you can depend on.
Reliable Website Malware Removal
Keep your website malware free
Do you really want guaranteed website malware removal & website security really quick? Our professionals helps in fast removal of website malware along with antivirus plugin installation and complete website malware security checkup.We understand smooth running of the website is corelated with smooth executive of business goals and therefore, we make sure our client remains carefree as we provide fast and reliable malware removal for websites services to our clients.
People get annoyed with designers if any sort of malware attack their website. But its not entirely your developer's fault as an expert's support dealing in malware removal is required.As building a home and securing it against attackers requires different experts,its sam with websites.You have to put extra effort contacting malware removal experts to secure your websiite from outsider attacks.There are so many reasons and sources to access your website and infect it so its better to get it filtered and secured it by some trusted companies who already had shown success in these areas.
We, an ERP Software Company, started providing cleaned websites to the clients because of its increasing demands.So, we emerged a new branch to target the people with specific needs.
We are quite happy to declare that our professionals are able to provide malware free websites quite fast and
effective.So, we request people to understand securing your websites against malware attack requires proper implement of security measures inside it.
Benefits of malware removal are infinite. So, our experts are trained to provide malware free website fast and with thorough security checkup.
Your  malware free websites is our top priority for the welfare and satisfaction of our clients.
Many clients are confused as how to find if there is a malware attack on their website or not. Its quite natural to find it troublesome for people not familiar with the backend processses and they just want their website to be perfect. So, there are many ways a website behaves differently after being attackeed by malwares like a complete white screen will appear , some pop up will come aotomatically . Others signs are automatic sending of replies or emails,misplacement of things or delay in loaing of websites. Any unusual behaviour in the site generally comes under malware theats mostly.
Many people desire to correct the malware threat by themselves and that is possible if its  very minorly attacked or you have a very basic knowledge. But if a malware resides in your websire for a  long time, its generlly affects your website very badly. In this scenario, i strongly recommend to take professional help as hackers enters through backdoor which is hard to locate and eradicate.
Aditya Agarwal, CEO of QILINLAB
Explains the malware threats in the modern industry where online is a must for website development. Website malware is a great threat for blocking the progress so removing malware from wordpress website is a must nowadays
Website Malware Removal Benefits
Hassle-free Website
Smooth running of business
Anti-virus protection
Intact of website's visitors accesibility
Improved website speed
Website Malware Removal Services
Thorough check up
Anti-virus plugins
Source of attack would be blocked
Fast and reliable services
Easy access to us through mail & phone nos.
Remove Website Malware
We diligently erase infected code in your website's database and files
Clean The Infection
Remove any malicious code and malware links in your source code.
Strengthen Security For Future
We plug the loopholes which caused the issue in the first place to prevent future attacks
Your website scanning process will start immediately by our professionals to be acquainted with th reasons of malware attacks
Our professionals will take respective actions to remove infected code from database 
We will provide you with information about the details of files got infected
Our professionals will proof you that your site is malware free
We will remove your website from blacklist names if your website had enlisted there as a free service
Activate Antivirus Program
Remove any malicious code and malware links in your source code.Activating anti-virus plugins helps to retard the entry of future malware threats
Create Backups
We plug the loopholes which caused the issue in the first place to prevent future attacks.Backing files is a safe and certain way to retain all your valuable possession.
Password Change
Changing passwords into a difficult ones ensures security and safety from future threats from hackers and lmiting the number of entry attempts is a bonus for securing the website.
Configure Monitoring
Monitoring the entire website is a way to detect the files and programs affected by the malware and the internal issue by which a website is in a mess.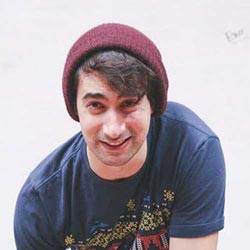 "Recently our web portal was invaded by an unknown malware which caused the serious damage to our website. After approaching to WP Security, they remove website malware within 46 Hours & our website was running back on the tracks."
"They money they charged me was worth the service they gave me."
"They are good at what they do my website was infected ,They remove my website malware within several hours. Support team is quite remarkable"